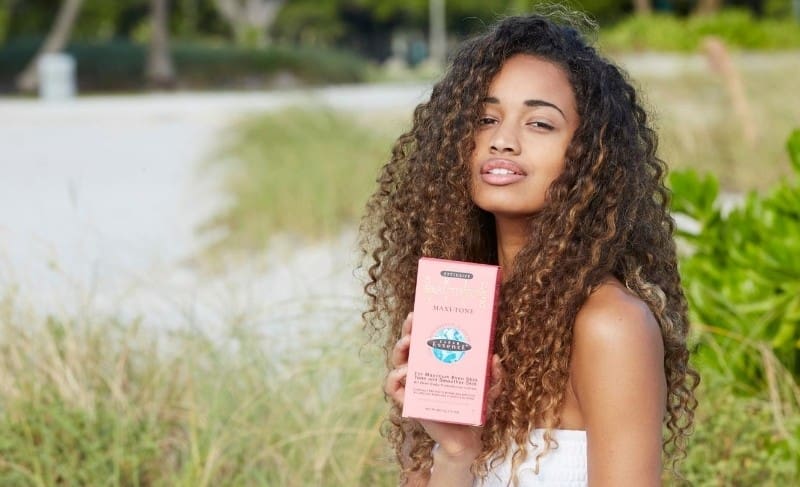 The definition of insanity is doing the same thing over and over and expecting different results – Albert Einstein
While we may have our go-to skin care products that have worked for us for years, it's always nice to venture out and see what we've been missing in the world of skin care! The brand you know and love, Clear Essence has various other products that you could be adding to your skin care regimen to bring your glow to the next level!
Read below for some things you may have missed this year and should start adding in 2019!
Toners
If your first cleanse hasn't been doing its job its time to beef up your skin care with a second step cleanser. Our Toner Astringents help rid the skin of left over residue to ensure skin is free of dirt, oil, bacteria and any remaining debris that could clog pores.
For added skin cell rejuvenation use our Toner Astringent with Alpha Hydroxy Acid which also helps to remove dead skin cells and promote a healthy skin complexion.
Sensitive skin? Our Sensitive Skin Cleanser helps calm and soothe skin for a refreshed feel.
Body Oils
When you step out the shower does your skin feel dry and lifeless? Applying a body oil to damp skin can help keep skin softened and moisturized for the whole day! You will love the compliments you'll get come Valentine's Day by adding our silky body moisturizers to your routine.
To correct dark spots and discolorations use the Platinum Line Skin Beautifying Oil. To soften stretchmarks and discolorations use our Specialist Skin Care Body Oil which contains Vitamins A & E. For Sensitive skin we suggest the Sensitive Line Moisturizing Body Oil which soothe skin with natural Shea Butter and Sesame Seed Oil.
We also have our Baby Lavender Body Oil which helps keeps your little one's baby soft skin comfortable and moisturized during the colder months.
Maintenance Products
Once you achieve your skin care results, do you give up your regimen and wait for the next dark spot, blemish or sun discoloration to appear? NO! Make sure your skin care routine is always evolving and keeping your skin in check.
Once desired results are achieved we recommend using our My Natural Beauty Line which is composed of natural soap bars, moisturizers and sunscreen to keep skin protected from environmental elements. Use our My Natural Beauty Olive Oil Soap to rehydrate dry, flaky skin with natural virgin olive oil, aloe vera and shea butter extracts. Sunburned or damaged skin?
We suggest our My Natural Beauty Carrot Oil Soap to repair and rejuvenate dead skin cells. For daily skin protection from harmful UV rays we suggest turning to the My Natural Beauty Lotion with SPF 15 to continue moisturizing and correcting your skin tone with sensitive, natural ingredients. Added SPF 15 protection prevents future sun damage and uneven skin tones.
New Packaging From Clear Essence
2019 is a year of rebirth for Clear Essence as we newly introduce our brand of products under an EXCLUSIVE new look! It's in with the new and out with the old.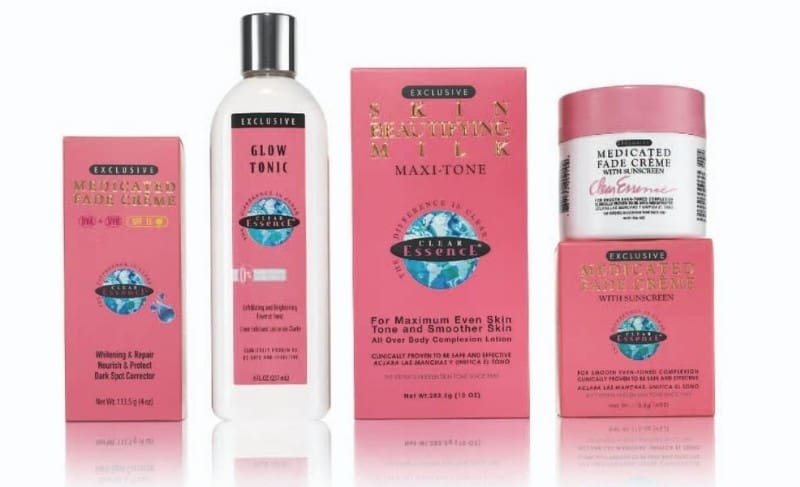 Our new packaging features several new benefits to our consumers from induction sealing to ensure freshness to elimination of materials to create sustainability and less plastic waste on the environment!
With all these factors combined including a more modern look for the new generation of Clear Essence customers, we are proud to invite you to check out our newest line of skin care products: EXCLUSIVE BY CLEAR ESSENCE! Stay tuned for more updates on when these products will be available at a location near you!