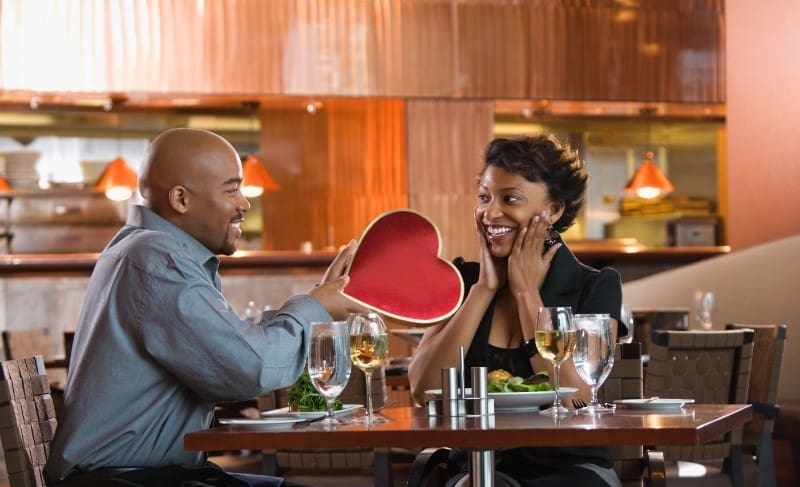 Valentine's Day is fast approaching, and it is never too soon to start adding proper skin care to your daily regimen, especially if you want smooth, touchable skin just in time for your V-Day date.
Here are a few important tips for your skin to keep in mind before your date and as a regular part of your routine.
Exfoliation
Dull, dead looking skin is never a beauty goal for African American skin care. Exfoliation is a way for us to avoid bumpy, scaly looking skin. Exfoliation allows us to remove the dead cells that sit on the top layer of our skin.
Once these dead cells are gone, it allows for our natural glowing complexion to shine through. Use a Clear Essence soap bar to gently exfoliate the skin and remove bumps and rough skin. For soft, hydrated skin try the My Natural Beauty Olive Oil Soap which moisturizes while exfoliating.
Hydrating Your Skin
When you hop out the shower does your skin feel extra dry and tight? Add a body oil for instant hydration that absorbs into skin and makes it extra soft!
Our Sensitive Line Moisturizing Body Oil not only promotes a healthy skin tone and smoother texture, this essential natural oil also can be used to begin the process of achieving an even-toned glow and brighter complexion. It's important to keep your skin moisturized.
And don't forget those hard to reach places or easily dried out areas such as hands, feet, knuckles and elbows! You want the entire body to be soft to the touch for your Valentine! 
The Clear Essence Sensitive Line Texturizing Complexion Lotion is a light textured yet highly effective moisturizer. It is an easy to use lotion that restores the skins natural mechanical barrier, locks in moisture and reduces transepidermal water loss.
This full body lotion gives the skin a natural supple feel and reinvigorates the epidermis protecting the skin from harsh weather and reducing the dryness that causes ashy skin.
Skin Care Sets for Your Love
Ever wonder for the perfect gift for him? Men deserve to have a clear, healthy and beautiful skin as well. Why not pamper your "babe" by providing them with products that will celebrate their masculine strength. 
ChiMere Skin Care for Men offers healthy and natural men's skin care products that specialize in men's grooming & skin care solutions. The ChiMere for Men Grooming Set effectively gives a complete shaving regimen for men of color as it includes two cleansers, a shave gel and after shave