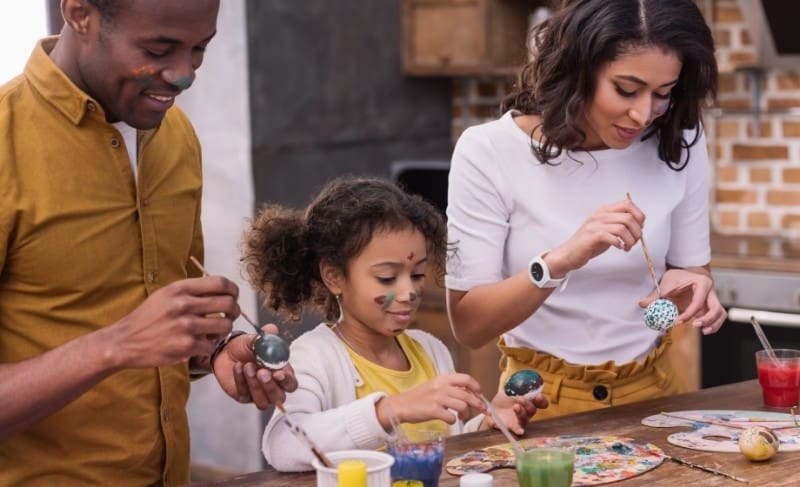 Easter is a highly celebrated event for many people around the world whether to worship religiously or to simply celebrate the new Spring season and visit with family and friends.
This may be the first time you are seeing some family members since the holidays and the New Year. Make sure your skin is looking its best so you can celebrate this season of rebirth with confidence!
Cleanse w/ Spring Ingredients
Clear Essence offers many fresh, natural cleansers to enhance your skin with spring ingredients such as carrot seed oil, papaya extracts, lemon and other natural botanicals to help skin blossom with the Spring season.
These powerful bars help to stimulate skin cell growth to rejuvenate wrinkled, dehydrated skin, and repair sun damage. Added Vitamin A and vegetable oil maintain skin tone and elasticity to give your skin a radiance that matches the new spring freshness!
These make great Spring Easter Basket stuffers for everyone at your Easter brunch!
Easter Baskets for Kids
We all know the little ones are looking for toys from the Easter Bunny. However, their skin needs plenty of assistance when the weather starts to change and they will thank you for years to come for helping them maintain their soft complexion!
Keep your little angel on the right track with our Baby by Clear Essence skincare line which is a complete regimen for baby which includes our Baby Soothing Milk Bar, Baby Lavender Oil and Baby Lotion w/ Shea and Cocoa Butter.
Give your baby sweet, soft and touchable skin just in time for the Spring and Summer weather!
Toners
Spring time also means we get to take in Vitamin D from the sun, but extra heat can mean extra sweat and oils on the skin. Before going into the stuffy church or running outside to play with the kids, try using a toner to help close pores and prevent dirt and bacteria from entering the skin and causing breakouts.
A toner helps keep skin fresh and evenly toned. Our Sensitive Skin Cleanser uses natural witch hazel and camphour to calm the skin before or after a day of high activity!
Body Oil
No church outfit would be complete without glowing, hydrated skin! Keep elbows, knees, and heels free of scaly and ashy skin by moisturizing with your Sunday Best Body Oil!
Use Clear Essence Body Oils to keep skin moisturized and hydrated and shining bright with the sunshine. Add our body oils to running bath water or apply directly to skin after bathing or during a massage. This will help ensure you're ready to show off your skin tone at any moment by preventing dryness.
Lemon Skin Care
Enjoy a fresh Lemon scent this Easter Sunday with our botanical spring body cream..NOW BACK IN STOCK!! The Lemon Plus Vitamin A Body Creme is a hydrating dry skin moisturizer.
This effective lemon skin treatment aims to assist in the healing process of excessive exposure to the sun and skin aging. Vitamin A is both an anti-oxidant and a booster for the natural production of collagen.
In combination with lemon extract and other emollients this cream helps to improve the skin's firmness, texture and complexion. For even more lemon exfoliation use our Lemon Plus Vitamin C Soap Bar as a first step cleanser!