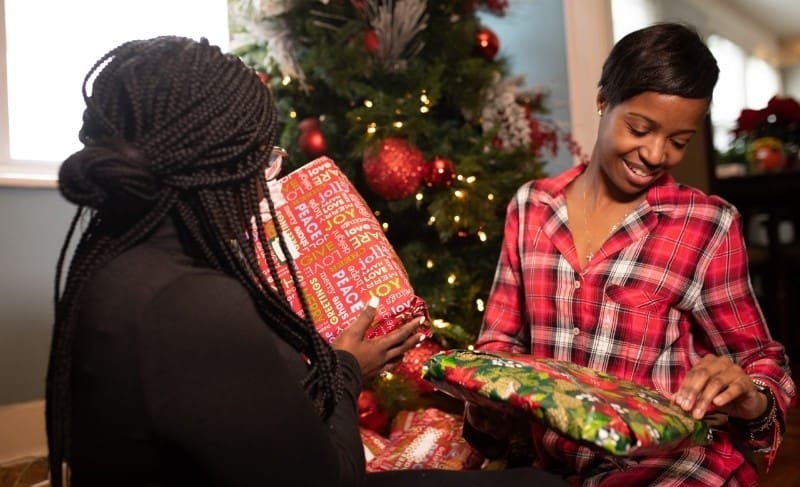 The holidays are a great time to spend with family and friends. Don't let your complexion ruin the fun by making those holiday photos something to cringe at later! Keep skin even and flawless throughout the merriest season so you can focus on the ones who matter most!
Read below for our tips on keeping skin fresh during this busy time of year.
Stay Rested
This time of year can lead to lots of stress to ensure everything is perfect; the gifts, the food, the tree, etc. It's all putting additional stress onto your mind! Make sure to continue to take time for yourself during the season of giving by gifting yourself some alone time. Whether taking time for a massage, getting a manicure, curling up with a book or just ensuring you get 8 hours of rest each night, make sure your body and mind is remaining healthy.
Watch your Diet
The holidays can wreak the most damage to the skin due to the fatty and sugary foods we tend to enjoy during this time. Another factor that can dry out your complexion is alcohol consumption. Try to remain kind to your body and limit the amount of sugars being put it to the body to limit breakouts and a dull complexion.
Piling on Makeup
We all love a holiday glam! But make sure to take your makeup off after every holiday party! Sleeping in makeup can clog pores and trap oils under the skin causing breakouts. For a refreshed skin tone before bed try our Clear Essence cleansers.
Our powerful soap bars help remove dirt, bacteria and oil on the skin so that pores are clean and ready for your skin care treatments. If skin remains oily after our soap bar cleansers, try a calming Toner to help remove left over residue and ensure skin is free of any pimple-causing debris.
Hectic Schedule
Holiday parties, dinners, school recitals, church events; the holidays always have us running around in multiple directions! Your hectic schedule can make it easy to forget your normal skin care routine. Find easy ways to keep your skin care goals in check while attending to all your festivities. One tip is to carry your moisturizer in your purse at all times to ensure dry skin is never a problem.
Our Sensitive Line Skin Beautifying Milk comes in a sleek container perfect for throwing in your purse and also contains licorice extract to correct dark spots and discolorations while curbing dry skin.