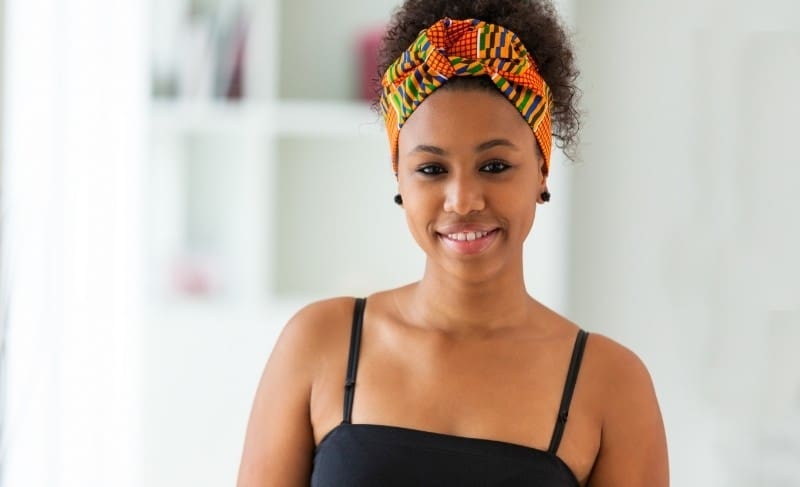 We have been told that exercising and a healthy diet are ways to go if you want to have a long energetic life. This is absolutely true yet what some people do not know is that these two great habits also help achieve a beautiful healthy skin.
Exercise
Exercising is very important when it comes to a healthy skin. Why you might ask? Well, the answer is simple; it helps nourish skin cells. Also, it increases blood flow and detoxifies the body by sweating.
All activities that make your heart rate go up, produces you to sweat. With that sweat you are getting rid of toxins the body do not need and that is exactly what we want because you are cleansing the skin.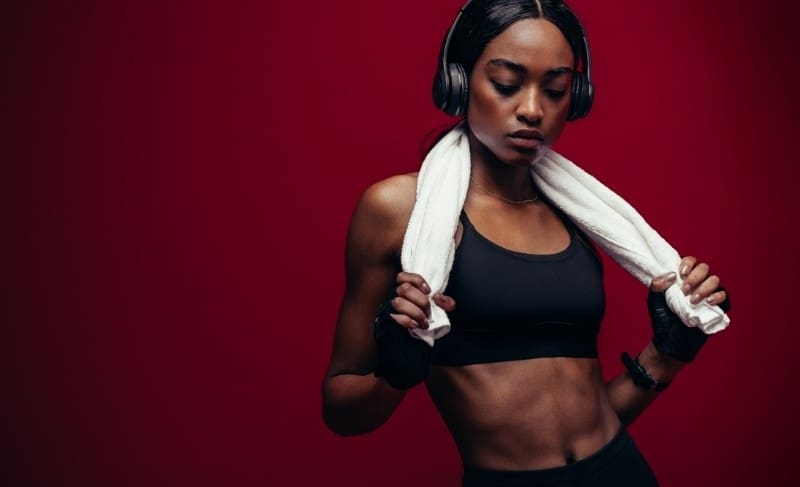 Tips to begin working out
Start small: whether you are coming back to the routine, or you are completely new to the journey, it is key to start small and build your way up. Please know any movement is better than no movement at all.
Make one change at a time: you have already decided you are all in for this journey. Well, begin by preparing your clothes the night before. Doing that simple change, will set your mind to your new lifestyle. Being prepared will also help avoid any excuses towards those early morning runs or workout sessions.
Commitment: this is the most important of all. Promise yourself you will work out 3 times a week and stick to it: this is called commitment to oneself. You cannot let yourself down.
Find something you enjoy doing: if do not like exercising, you should find some type of activity you actually enjoy and take advantage to burn calories while performing it. It might be a sport, yoga, dancing, or hiking. Whatever the activity is try to take to most out of it.
Diet
Have you heard that saying "you are what you eat"? Having a healthy diet is key to maintain a fit body, however, the benefits do not stop there. The food you eat highly impacts your skin and complexion.
According to Dr. Jessica Wu, dermatologist, "food gets digested and broken down into vitamins, minerals, and amino acids that your body can use to build healthy skin."
For instance, if your diet does not include enough protein, you are depriving your body from amino acids, which produce collagen and elastic tissue. Collagen makes the skin stronger and elastic tissue makes the skin supple. It is important to treat skin from within to maximize results.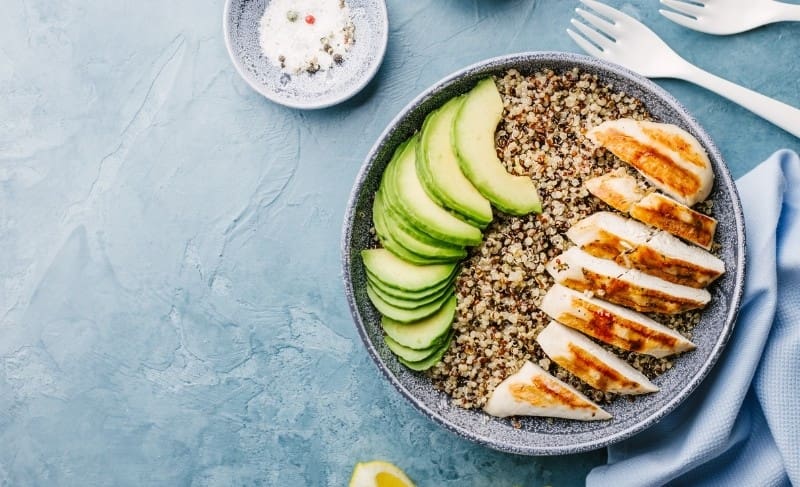 Tips for eating healthier
Avoid sugar: when we consume sugar, it travels fast to the bloodstream, making insulin levels to increase rapidly, which could aggravate acne, wrinkles, and rashes.
Colorful vegetables: if you want a beautiful complexion, you must include red, yellow, and green vegetables. Vegetables from these three colors have a lot of nutrients that will contribute to a healthy skin.
 Fatty acids and Omega-3: add food that contain fatty acids and Omega-3 such as chia seeds, flax-seed, and walnut because they boost collagen production.
 Hydration: water plays a big role because hydration helps flush out toxins from your body.
Sunscreen
Although what goes inside helps us look good on the outside, you should also use products that are going to add that extra protection or treat specific issues your skin might be experiencing.
Head to our Clear Essence best sellers page to get your favorite products! One thing that will always serve your skin right is sunscreen application daily. Adding this simple but easy step is an effective way to prevent wrinkles, sun discolorations and darkening to the skin!
Our My Natural Beauty Moisturizing Body Lotion with SPF 15 is suitable for all skin types and daily application. Don't forget a beautiful complexion is a combination of treating your skin inside and out!