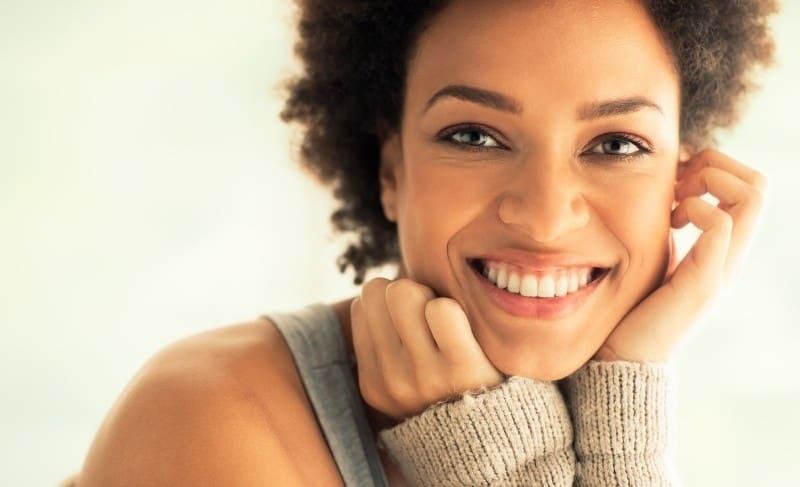 Few beauty practices are embraced as enthusiastically as exfoliation. Dermatologists have long said that polishing the skin can banish dullness, clean pores and reveal a fresh, glowing complexion due to the removal of dead skin cells. However, it's easy to get carried away.
Buffing too often with abrasive scrubs, sponges and facial brushes can remove healthy oils and enzymes — leading to inflammation, redness, irritation and even hyperpigmentation especially on darker skin tones.
Now, skin-care experts are advocating for gentler measures. Professionals recommend simple cleansers and the next generation of toners that don't look like exfoliators at all.
Toners now pair exfoliating acids with soothing ingredients and are a major shift away from scrub brushes or coarse scrubs. These hybrid liquid formulas sink in easily, don't require any rubbing and deliver a calming dose of hydration. They bring skin back to a more balanced state and can improve everything from fine lines to acne.
Find the Right Formula
Let's take a look at some ingredients that make the right formula.
AHA
Alpha Hydroxy Acid is derived from fruits and sugars and helps to accelerate skin cell regeneration and remove dead skin cells while keeping the top layer of skin soft and radiant.
Clear Essence Complexion Soap with AHA is an acne cleansing soap bar for the treatment of blemishes and pimples. When used consistently, this soap bar helps to exfoliate uneven pigmentation by removing dead skin cells, leaving a clear, even toned complexion.
Clear Essence Toner Astringent with AHA is a hydrating toner made specifically for oily skin is packed with the power of Alpha Hydroxy Acid. Using the toner after your normal cleansing helps to ensure that all makeup, bacteria and oiliness is completely removed from the skin with a clear and refreshing feel.
Witch Hazel
Witch Hazel is a natural alcohol derived from twig, bark or leaves of witch hazel. This calming extract gently cleanses without skin irritation.
Clear Essence Sensitive Line Antiseptic Toner fights oil and cleans deep down in pores to treat and prevent acne. This toner is specially formulated for sensitive skin. The toner is made with salicylic acid acne medicine to target existing pimples and prevent new ones from forming.
Lactic Acid
Similar to Alpha Hydroxy Acid, lacitic acid is one of the first ingredients to be used for light chemical exfoliation and it is now well known for its ability to remove dead skin build ups.
Clear Essence Lemon Plus Vitamin C Line: Skin Beautifying Milk is formulated with botanical extracts, to remove excess oil, dirt and makeup. This refreshing pH-balanced toner gently refines pores and helps promote an even skin tone. The liquid cleanse is a lemon lightening treatment for dark spots formulated with natural exfoliants which remove dead skin cells, oils, and bacteria left on the skin after cleansing.
The Lemon Plus Vitamin C Body Scrub Soap Bar combines a unique blend of botanical ingredients including Vitamin C, lemon, and other natural antioxidants to restore balance and tone to the skin.
The soap bar is a lemon lightening treatment for dark spots formulated with natural exfoliants which scrub away dead skin cells and cause the skin to feel smoother and cleaner. We should also mention the light lemon scent leaves skin smelling GREAT!
Exfoliate Clean Skin, at Night
Regardless of the formula, apply your toner after cleansing, preferably at night, since exfoliating can make your complexion sun-sensitive. Dispense a few drops in your palm or a cotton pad and sweep over your face, steering clear of your eyes.
Watch How Your Skin Reacts
Start by using toners only three times a week to avoid irritation. Then, gradually increase your frequency to once a day. A little tingling is normal. But if you notice redness, peeling or a burning sensation, you've probably been aggressive. Give your skin a break for a few days or dilute your toner with a few drops of water to cut the intensity.