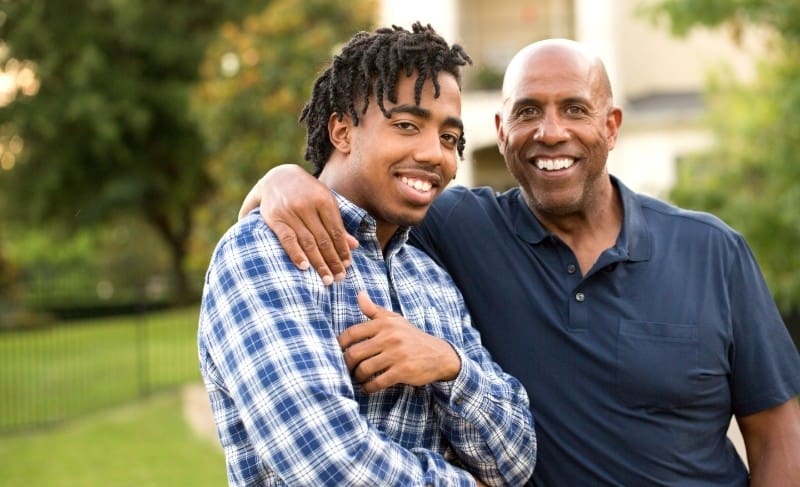 Father's Day is that special day in which we all want to highlight and be thankful for all the wonderful things our fathers/partners have done for us/our children.
However, this should be done on a daily basis because every day is a good day to tell someone how much you love them and how appreciative you are for having them in your life. Sometimes it can be stressful because we do not know what to do to make this day very special.
Here are five ways that will help make this Father's Day, a day to remember.
1. Eliminate the Pressure
What dads most desire is to have a day stress-free. We are sure dads would appreciate having a day with no deadlines, hassles, chores, and not rushing about this particular day. Allow him to relax and enjoy his day.
2. Spend Time Together
Really focus on spending time together as a family in peaceful harmony. Many times we get caught up on the cooking, running to store, or finishing up a project that we tend to forget the most important part of this day: enjoying each other's company.
3. Be Romantic
This one goes for the wifeys out there. Father's Day is not only a day to celebrate dad as a caregiver or provider for the kids. It is more than that, you can use this day to honor partner as a lover and friend. Tell him how much you love him and how much grateful you are for having him as a partner in life/father or your children.
4. Focus on Him
This could be a little hard, sometimes, we want to plan everything but might end up giving him something he does not really want. Give him the gift of choice and freedom. Let him make the decision on how and what he wants to do for that special occasion. Accompany him on whatever he chooses to do.
5. Bring on the Praise
Dads want to feel appreciated. Show him your appreciation by writing a little note or a love letter. Accompany this gesture by giving a little gift that he really wants or needs.
In Summary
These easy tips will help you achieve a wonderful Father's Day. Clear Essence wants to make it even easier for you. So we came up with ChiMere for Men: Face & Body Cleansing Set!
For the first time we've packed ChiMere Triple Action Body Wash and ChiMere Bump Control Cleansing Bar in an affordable gift set just in time for Father's Day!
This combo cleanses and refreshes the skin, eliminating razor bumps and ingrown hairs. Head to our page for more details on this set.
For a limited time we'll also through in a ChiMere for Men T-Shirt and set of Clear Essence golf balls to really give you a complete package to spoil dad. Order soon to have this special gift in time for June 17th!