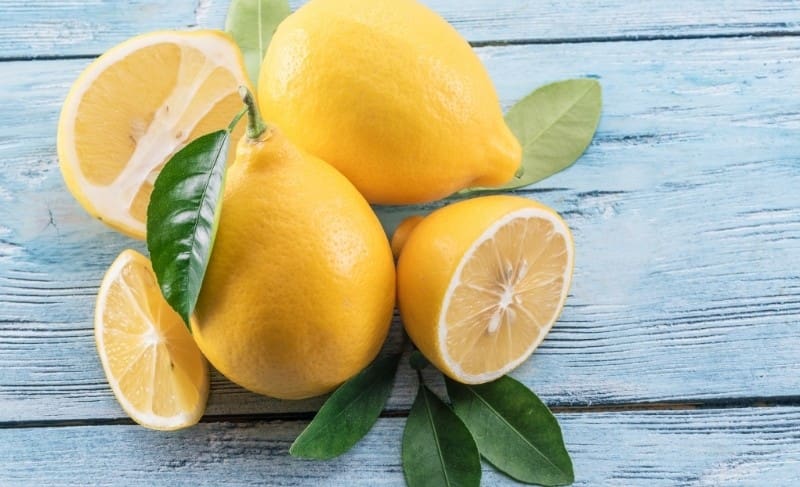 Lemons, citrus fruit, with thick skin and fragrant acidic juice provide many properties and benefits to the skin. Taking advantage of this powerful fruit, could help achieve results your skin has been looking for.
Lemons are an amazing source of vitamin C, magnesium, calcium and potassium. These are minerals and antioxidants that improve the appearance and condition of hair, nails, and skin.
Benefits of Lemons for Skin Care
Following are four benefits of lemon when it comes to skin care:
Lemons help heal acne and remove blackheads
Lemons' antibacterial and anti-fungal properties make them a great solution to treat acne. Lemon's natural anti-bacterial cleans out dirt and oils that block pores and cause breakouts on the skin.
Lemons lightening black spot and blemishes
Lemons' acidic juice offers to lighten dark spots and even your skin tone gradually. Another great way to help combat this issue is using products that contain this amazing fruit.
For instance, our Lemon Plus Vitamin C Perfecting Serum (now back in stock!) contains plant and fruit extracts, which lighten facial dark spots and blemishes. It is formulated with botanical extracts to treat stubborn or hard to fade skin discoloration.
Lemons help reduce oily skin
If you want to remove excess oil, dirt, and bacteria left from your makeup, we invite you to try our Lemon Plus Vitamin C Line: Skin Beautifying Milk (4 oz.) formulated with botanical extracts. This refreshing pH-balanced toner gently refines pores and helps promote an even skin tone.
Lemons soothe chapped lips
Another overnight beauty treatment that works well. It only requires slicing open a lemon. This will work as an exfoliant for chapped lips. Rub the lemon onto your pucker then, once again, wash off the next morning. The lemon juice properties will remove any dead skin cells so that your lipstick goes on super smooth.
Lemons Cleanse face and body
We also recommend our Lemon Plus Vitamin C Body Soap Scrub to cleanse away impurities. This bar is a unique blend of botanical ingredients including Vitamin C and natural antioxidants to restore balance and tone the skin. It helps as an exfoliator to scrub away dead skin cells and cause the skin to feel smoother and cleaner.
In Summary
You have learned all the benefits this acidic fruit has to offer, do not stop there go check out our complete list of our Lemon Line products in our Clear Essence page. You will love them!