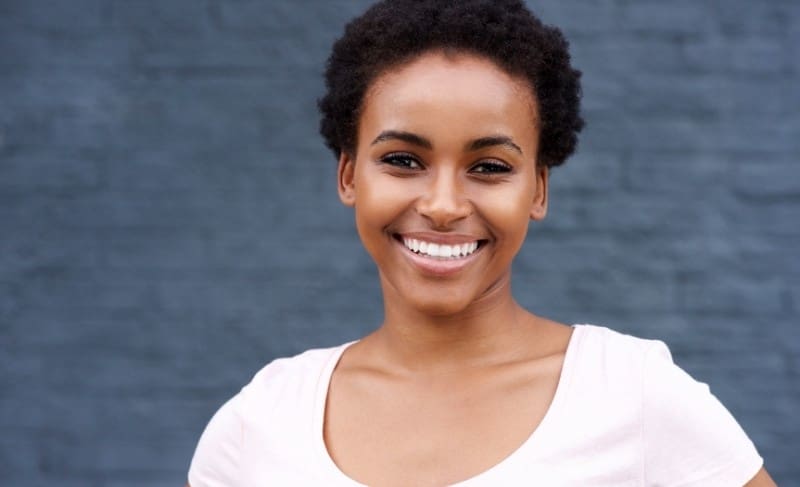 During the summer we tend to spend more time outdoors enjoying BBQs, the pool and nature. After all, what would summer be without the nice warm weather to enjoy? However, the extended time outside can mean trouble for our skin. Summer sun can mean discolorations, acne and breakouts!!
Read on to learn how the warmer weather affects our skin and what you can do to prevent damage to your complexion.
Sunburns and Skin Darkening
If you've ever gotten sunburned you know it is no fun. Sun burnt skin tends to peel which leaves your skin uneven and can also cause sun discolorations on the face and body in the form of moles and hyperpigmentation.
To prevent sun damage all together, make sure you apply SPF products all summer long. If you're already looking to treat your uneven skin tone, Clear Essence Platinum Line Skin Beautifying Milk w/ SPF 15 is a great two-in-one formula that corrects discolorations while also preventing new signs of damage.
An important tip is to reapply your SPF every 2-3 hours of sun exposure. During this time of year it can take only 15 minutes for skin damage to occur. For this reason its important to stay protected at all times.
If you do wind up with a sun burn or peeling skin, have no fear! Clear Essence My Natural Beauty Carrot Oil Soap helps to exfoliate and rejuvenate skin and also contains Vitamins A and Beta Carotene which naturally replenish and repair damage skin cells.
Acne and Breakouts
It's going to be a hot one this year! Sweat may begin to clog pores while enjoying the outdoors and the warmer weather. Cleansing your skin daily is important to ensure your pores are free of dirt and bacteria. It is even more critical when you are continuously working out or exposed to outdoor elements such as smog and pollution.
During the summer you should wash your face regularly to remove sweat and oils that sit on the skin during the day. Clear Essence has many fruit and natural cleansers that are perfect for the summer due to their natural ingredients such as lemon, olive, carrot seed oil, and papaya.
These sweet scented soaps are perfect for the summer season. For a more powerful cleanse, Clear Essence has just restocked the Blemish Control Wash Formula just in time for summer!
This peppermint and salilyic acid liquid cleanser is effective yet gentle at completely clearing the dirt, oils and bacteria that cause acne and breakouts. Still feel oily after cleansing your skin?
With the increased summer heat, skin oils reproduce at a much quicker rate leaving skin more susceptible to oils and dirt remaining trapped on the skin.
To help close pores and ensure skin is completely clean, try adding a toner during the summer months to reduce oils and balance the complexion. Our Toner Astringent with Alpha Hydroxy Acid helps to regenerate dead skin for a brighter, even tone. Our Sensitive Line Antiseptic Cleanser is perfect for easily-irritated skin types. Use this toner to calm and soothe the skin for a relaxed and refreshed feel.
Dry Skin
All this summer fun and warmer weather is making us thirsty! It makes your skin thirsty too, as you're using more energy to keep cool during the summer. Make sure to stay hydrated by drinking plenty of water to prevent heat stroke and dehydrated skin.
When you don't drink enough water your skin can begin to look dull and lifeless. Dull skin can also be caused by a build up of dead skin cells that trapped on the surface of the skin. Make sure to exfoliate regularly to bring out a bright and even skin tone.
Clear Essence My Natural Beauty Olive Oil Soap is moisturizing yet effective in removing dead skin cells with natural olive oil, aloe vera and shea butter extracts. To increase your glow from the outside, make sure to apply plenty of moisturizers to keep skin looking healthy and vibrant.
Clear Essence Body Oils are great light-weight moisturizers to give skin extra suppleness while also correcting stretchmarks and discolorations.
Back in Stock Just in Time for Summer: It's Lemon Season! For a refreshed skin texture and sweet lemon scent, try our Lemon Plus Vitamin A Body Creme!
This effective lemon skin treatment aims to assist in the healing process of excessive exposure to the sun and skin aging. Vitamin A is both an anti-oxidant and a booster for the natural production of collagen. In combination with lemon extract and other emollients this cream helps to improve the skin's firmness, texture and complexion.