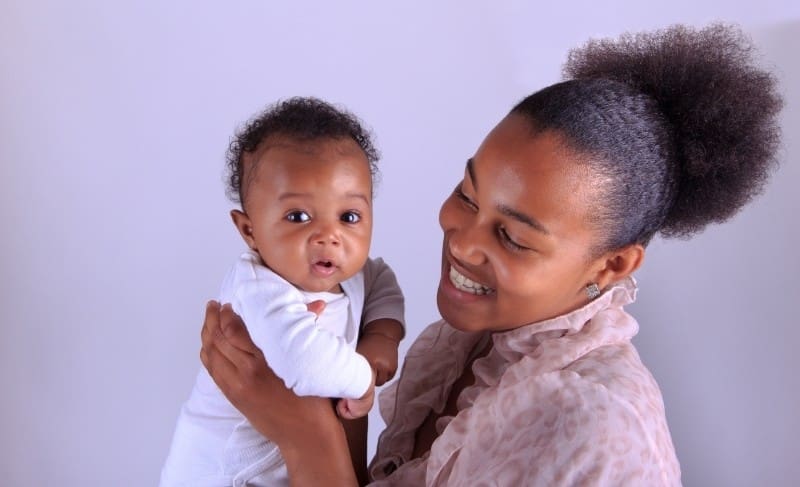 We've all been a baby at one point in our lives. Can you believe that? Sometimes we even wish we could go back to those days. Think about it, waking up and going to sleep to new sounds, tastes, and smells every day.
So many questions such as "Why don't I like vegetables?" Have you seen baby food? Next question. "Why does the smell of lavendar or cocoa/shea butter take me to a happy place?" Have you tried your baby's skincare?
Happy Baby Skincare. Happy Baby.
Fact: Babies have super-sensitive skin. That means rashes, rashes, and more rashes. We as adults get a mosquito bite, put some cortisone on it and call it a day. Imagine being a baby with a rash and not being able to even tell your parents where it itches.
Cold world. But there is an upside to a baby having super-sensitive skin. One, being able to feel even the lightest of touches like the first kiss from Mom or Dad. Balance restored.
If you ask your parents what baby skincare products they used on you, most will probably mention Johnson & Johnson, Baby Magic, or even Aveeno. These well known brands have earned the top listings in Google search due to proven results over the past decades.
Have you ever seen a happier baby than a Johnson & Johnson baby? (FYI, this is not a Johnson & Johnson baby but you get the idea :))
Try a baby skincare products next time you have a chance and see how the smell alone takes you back to a happy place. That's exactly the goal of most of these baby skincare products aside from cleaning or moisturizing the skin.
The use of aromas such as lavendar or cocoa/shea butter in baby skincare products is to soothe and relax the baby. Bath time can be a messy and stressful experience for both baby and parents the first couple times around.
Eventually the baby will look forward to bath time, as it is another opportunity for them to be close to their parents and of course, the smell and touch of their favorite baby skincare products. Is it bath time yet?
Like Mommy. Like Me.
The Clear Essence Brand was proud to introduce it's own baby skincare line in 2003, Baby for Babies of Color by Clear Essence.
A baby skin care regimen designed to pamper from the top of the head down to the tiniest foot, featuring ingredients such as oatmeal to relieve irritated skin, eucalyptus and menthol to comfort, and Vitamin E to ensure softness.
Ingredients were chosen carefully: Its fragrant line was created in collaboration with herbalists, botanists and skin care specialists and includes a variety of cleansing bars, washes, lotions and oils. Also, it's one of the few black owned baby skincare lines for babies of color.
Today, the Clear Essence baby skincare line has become a new favorite for parents looking for products specifically made for babies of color. We like to think that these parents are current Clear Essence customers and want the same level of care and concern for their baby's skin that they've experienced with our other products.
Recently, we have introduced the Clear Essence Baby Gift Pack and Hydration Pack offering buyers a complete baby skincare set that be can be used on babies ages 3 and up. AGES 3 AND UP. We will just that there. If you'd like to learn more about Baby for Babies of Color by Clear Essence and it's ingredients we invite you to visit here.