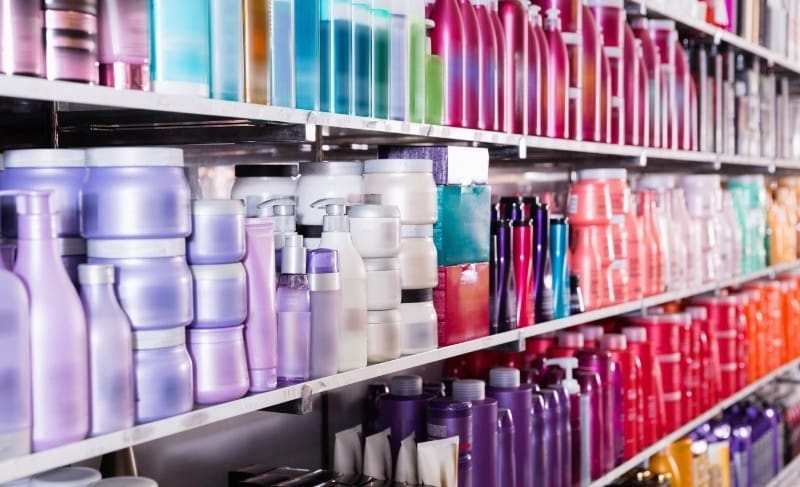 According to The Black Owned Beauty Supply Association, 150 black owned beauty supply stores opened around the country in 2017, bringing the total to 3,000. As a black woman or man, have you shopped at one?
It's About D*mn Time!
Haircare and skincare combined is a trillion dollar industry and continues to grows every year due majorly to black women . A 2018 Nielsen report shows that African Americans spent $54 million on ethnic hair and beauty products in 2017 alone. Key world, alone.
The next time you're in your local beauty store, take a look around the store and look at the customers. We bet that even if there's only one customer in the store it's a black woman. It is black women that have and continue to make local beauty stores THE spot for beauty products.
Isn't it time that your beauty needs are provided to you by someone who truly understands your experience? *Looks at paragraph heading*
It's no lie that a majority of beauty supplies stores and the distributors that supply them are owned by Korean-Americans. In fact, Korean-Americans run 70% of all beauty supply stores in the country. That's 7 out of 10 beauty supplies stores, that as mentioned above, are selling their products to mainly black women.
We in no way are trying to single out these store owners as the problem but want readers to know more about the places they choose to spend their money. It is this type of information that might motivate you to find that local black owned beauty supply store and provide them with your business.
Your Money, Your Store
While there isn't an official list of black owned beauty supply stores out there, there are plenty of ways to find your closest one. Google "black owned beauty supply store" right now and if one doesn't pop up on the right toolbar, there will be surely be links to websites with lists.
We did and found a link to Black Wall Street's 52 Black Owned Beauty Supply Stores You Should Know. Now was that hard? If you still can't find a local black owned beauty supply store, find the closest one shipping wise and see if you can order products from the store via the phone.
Let them know you want to support a black owned business and see if they give you a discount ;). #BuyBlack